31 May, 2013
Grandma's Butter Cookies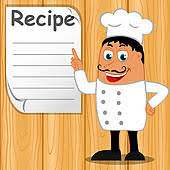 Posted in :
Cookies
on
by :
admin
Ingrients & Directions

2 c Sugar
2 c Butter
4 Eggs
1 ts Vanilla
5 1/3 c Flour; sifted
1 ts Baking powder
1 ds Salt
From: Kathi Sandler kas@flash.net
Date: Tue, 09 Jul 1996 20:25:07 -0500
Recipe By: Henrietta Kowalski
Cream together sugar and butter. Add eggs one at a time. Add vanilla. Mix
in sifted flour, baking powder and salt. Can drop by teaspoonful on to
ungreased cookie sheet or shoot through a cookie press. Bake at 425 for 10
minutes.
JEWISH-FOOD digest 245
From the Jewish Food recipe list. Downloaded from Glen's MM Recipe
Archive,
Yields
70 Servings