31 July, 2013
Harriet's Thumbprint Cookies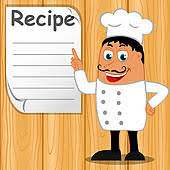 Posted in :
Cookies
on
by :
admin
Ingrients & Directions

1 c Margarine
1/2 c Sugar
2 1/2 c Flour
1 tb Vanilla
1 1/2 c Finely ground nuts; (walnuts
-or almonds)
Jam
Pecan halves
Confectioners sugar
These thumbprints have jam in the center, but presumably you can put in
anything: From a cousin originally from Charleston, SC – enjoy. (Yes, it's
eggless)
1. Cream margarine and sugar
2. Add flour, vanilla, ground nuts (Can do in processor or mixer – will be
stiff dough)
3. Form balls; place on greased cookie sheets
4. Make hole in center w/finger.
5. Fill w/dab of jam, top w/pecan half
6. Bake in preheated 300o oven for 1/2 hr.
7. Roll in confectioners sugar WHILE STILL WARM.
Makes 3- 3/12 dozen.

Yields
1 Servings