31 March, 2010
Jane's Christmas Cookies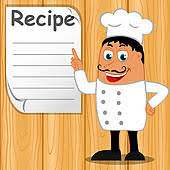 Posted in :
Cookies
on
by :
admin
Ingrients & Directions

1 Box butter cake mix
2 Eggs; slightly beaten
1 c Sugar
1 ts Vanilla or butter flavoring
2 c Oats
1 c Nuts; chopped
1 c Oil
1 c Chocolate chips
Preheat oven to 350 degrees. Mix all ingredients well. The mixture will bet
stiff. Shape into 2-inch balls and place on an ungreased cookie sheet
one-half inch apart. (The cookie sheet must be cold each time.) Bake 14-15
minutes. Remove to wire racks and cool. Do not bake these cookies too long
or they will crumble. Keep in sealed container.

Yields
1 Servings