30 September, 2010
Mandarin And Marmalade Cookies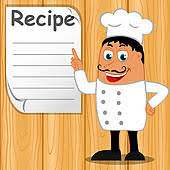 Posted in :
Cookies
on
by :
admin
Ingrients & Directions

2 3/4 c Flour
1 ts Baking powder
1 c Butter
1 c Sugar
1 Egg
1/2 c Orange marmalade
10 oz Mandarin oranges; drained
-and chopped
Preheat oven to 300?F.
Beat butter with sugars, add eggs, and marmalade. Add dry ingredients until
mixed. Stir in oranges. Drop by spoonfuls on cookie sheets and bake for 22
minutes. Cool completely.
NOTES : You can substitute 10 ounce jar pastry filling for the marmalade
and oranges. Add appropriate extract.

Yields
30 Servings