31 October, 2010
Melting Moments Cookies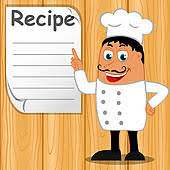 Posted in :
Cookies
on
by :
admin
Ingrients & Directions

1/2 c Butter
6 tb Confectioner's sugar
1/2 ts Vanilla
1 tb Cornstarch
3/4 c Flour — sifted
pn Salt
Cream butter and sugar; stir in sifted dry ingredients. Roll into small
balls about 3/4 inch in diameter. Place on baking sheet and flatten. Bake
15 minutes at 300F.

Yields
1 Servings