30 June, 2012
Swedish Spritzar Cookies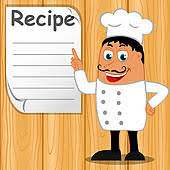 Posted in :
Cookies
on
by :
admin
Ingrients & Directions

1 1/2 c Butter or margarine
1 c Sugar
1 Egg
1 ts Vanilla
1/2 ts Almond extract
4 c Flour, sifted
1 ts Baking powder
Thoroughly cream butter or margarine and sugar. Add egg, vanilla, and
almond extract; beat well.
Sift together flour and baking powder; add gradually to creamed mixture,
mixing to a smooth dough. Force dough through cooky press onto ungreased
baking sheet. Sprinkle with colored sugar, if desired.
Bake in hot oven, 400 degrees 8 to 10 minutes. Cool.
Variations: substitute other extracts for the almond extract, and
experiment with coloring the dough with food coloring and trying different
toppings. In addition to the recipes following, I've also tried raspberry
extract and red food coloring, and maple extract topped with walnut pieces
and cinnamon sugar (put the walnuts on first, then the sugar!). I've used
candy coated multi-colored mini chocolate chips for a topping, as well as
the usual jimmies and other sprinkles.
per Bobbie Beers
Fidonet COOKING echo
From

Yields
72 Cookies