31 January, 2010
Reese Cookies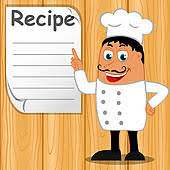 Posted in :
Cookies
on
by :
admin
Ingrients & Directions

1 Box powdered sugar
1 Egg
1 c Melted butter
1 c Peanut butter
1 c Finely crushed graham
-crackers
1 6 ounce pack chocolate chips
2 oz Bittersweet chocolate;
-(optional)
Mix first 5 ingredients. Pat into jelly roll pan (15.5″ x 10.5″ x 1″). Melt
chocolate in double boiler. Pour on top. Place in refrigerator for about 30
minutes. Cut into squares (or bars) and return to refrigerator.
Also good frozen.

Yields
1 servings