31 January, 2011
Chocolate Brownie Drop Cookies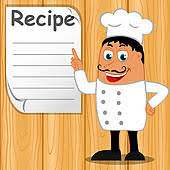 Posted in :
Cookies
on
by :
admin
Ingrients & Directions

6 oz Unsweetened chocolate
1/2 c Unsalted butter
1 3/4 c Sugar
4 lg Eggs
1 ts Vanilla
1 1/4 c Flour
3/4 c White and dark chocolate
-chips
1/4 c Toasted ground pecans;
-(optional)
Preheat the oven to 350 degrees. Place the chocolate and butter in a
large metal bowl set over a pan of simmering water. When the
chocolate is just melted, remove from the heat. Add the sugar and mix
well. Add the eggs and vanilla and mix well. Add the flour, chips and
pecans, and mix well. Drop by large spoonfuls onto a well-greased
sheet pan. Bake 7 to 10 minutes, or just until the cookies are set.
Let cool on the pan at least 5 minutes, then remove.
Yield: 2 dozen large cookies

Yields
1 servings