28 February, 2012
Peanut Butter Cookies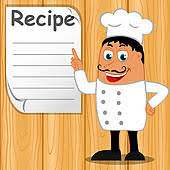 Posted in :
Cookies
on
by :
admin
Ingrients & Directions

1 1/2 c AM Crunch Peanut Butter
3/4 c Honey
-OR- other natural sweetener
1 ts Vanilla
1/2 c AM Brown Rice Flour
3/4 c AM Barley Flour
Stir peanut butter, honey and vanilla together. Mix rice and barley flour
together and stir into mixture. Roll into small balls. On an oiled
cookie sheet, flatten the balls out fairly thin. Bake 7-8 minutes at 350
F. Let cool on the cookie sheet before removing.

Yields
1 Batch