30 June, 2012
Pizza Pan Cookies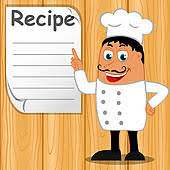 Posted in :
Cookies
on
by :
admin
Ingrients & Directions

1 c Salted butter or margarine;
-at room temperature
1/2 c Granulated sugar
1/2 c Packed brown sugar
1 lg Egg; lightly beaten
2 ts Vanilla
1 3/4 c All-purpose flour
1 1/2 c Semisweet chocolate chips;
-(8 ounces)
1/2 c Pecans; chopped
2 c Miniature marshmallows
Adjust one rack to divide the oven in half. Preheat the oven to 350.
Lightly grease and flour a 12-inch pizza pan.
In a large bowl, beat the butter and sugars until light and creamy, 2-3
minutes. Beat in the egg and vanilla until well blended. With the mixer at
medium-low speed, gradually add the flour, beating just until blended.
Spread the dough evenly in the prepared pan.
Bake for about 20 minutes until just firm to the touch. Remove from the
oven and immediately sprinkle evenly with the chocolate chips, pecan pieces
and marshmallows. Return to the oven and bake until the marshmallows are
melting and lightly browned, about 15 minutes. Reverse the pan from front
to back once during baking. Set the pan on a wire rack and cool for about
10 minutes. WIth a long, serrated knife, cut the pizza into 12 wedges.
Serve warm or cool.
Yield 12 cookie wedges

Yields
12 Servings