31 July, 2012
Pride Of Iowa Cookies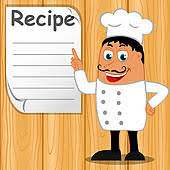 Posted in :
Cookies
on
by :
admin
Ingrients & Directions

1 c Shortening
1 c Brown sugar
1 c White sugar
2 Eggs; beaten
1 c Coconut; chopped
2 c Flour; sifted
1 ts Baking soda
1 ts Baking powder
1/2 ts Salt
2 1/2 c Oatmeal
1 ts Vanilla
1 c Nuts; chopped
Mix shortening, brown sugar, white sugar, eggs and coconut. Sift and add
dry ingredients. Then add oatmeal, vanilla and nuts. Mix all together, roll
into small balls. Press down on cookie sheet with fork dipped in flour or
sugar. Bake in 350 oven 8-10 minutes. Makes 5 dozen.

Yields
1 Servings