31 December, 2012
Bourbon Roll Slice'n'serve No Bake Cookies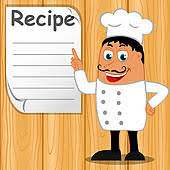 Posted in :
Cookies
on
by :
admin
Ingrients & Directions

2 tb Bourbon; (up TO 3)
1 cn Sweetened condensed milk
Vanilla wafers; crushed ( 1
-1/3 boxes to equal 4 cups)
2 c Pecans; whole
1 c Candies cherries; 4 ounces
-red, 4 ounces green
1 c Candied pineapple
Confectioner's sugar
Mix bourbon into milk. Add all other ingredients, except sugar. Form into
four logs (IT'S MESSY !!!) and roll in powdered sugar. Refrigerate. Slice
to serve.
Delicious and a great gift.

Yields
1 Servings