28 February, 2013
Butter Pecan Turtle Cookies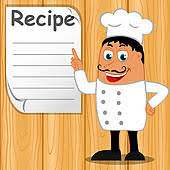 Posted in :
Cookies
on
by :
admin
Ingrients & Directions

-CRUST-
2 c All purpose flour
1 c Firmly packed brown sugar
1/2 c Sweet butter, softened
CARAMEL LAYER
2/3 c Sweet butter
1/2 c Firmly packed brown sugar
TOPPING
1 c Whole pecan halves
1 c Milk chocolate chips
Source: Land O' Lakes Butter Ad
My recipes are not exactly very well organized. I knew I had the recipe
you were looking for, but it took a little sleuthing until I could figure
out which one of my looseleaf notebooks, photo albums with recipes in it,
or cookbooks it was in. Eureka! I found it. It is in one of my oldest
looseleafs, so I would imagine I cut the recipe out of a Land O' Lakes
Butter ad about 20 years ago! That's funny, since I recently posted a fish
recipe that also came from a Land O' Lakes ad. Hope you enjoy this!
Preheat oven to 350 degrees. In 3 qt. bowl, combine crust ingredients. Mix
at medium speed, scraping sides of bowl often, 2-3 minutes or until well
mixed and particles are fine. Pat firmly into ungreased 13x9x2 pan.
Sprinkle pecans evenly over unbaked crust. Prepare caramel layer (see
below). Pour evenly over pecans and crust. Bake near center of 350 degree
oven for 18-22 minutes or until entire caramel layer is bubbly and crust is
light golden brown. Remove from oven. Immediately sprinkle with chips.
Allow chips to melt slightly (2-3 minutes). Slightly swirl chips as they
melt; leave some whole for a marbled effect. Do not spread chips. Cool
completely; cut into 3-4 dozen bars.
Caramel Layer: In heavy 1 qt. saucepan combine brown sugar and butter.
Cook over med. heat, stirring constantly, until entire surface of mixture
begins to boil. Boil 1/2 to 1 minute, stirring constantly.

Yields
36 Servings