27 August, 2013
Fresh Lemon And Lavender Ice Cream With Almond Butter Cookie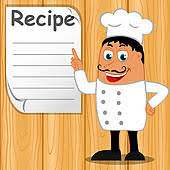 Posted in :
Cookies
on
by :
admin
Ingrients & Directions

3/4 c Granulated sugar
2 Lemons; Zest of
1/2 c Fresh lavender or 1/4 cup
-dried lavender
2 c Whole milk
2 c Heavy cream
8 Egg yolks
12 Thin slices fresh lemon
12 sm Sprigs fresh lavender
In a saucepan, combine lemon zest, lavender, milk and cream. Bring to a
boil. Steep for 20 minutes. Strain. Whisk the egg yolks and sugar together.
Whisk 1 cup of the hot cream into the egg mixture. Mix thoroughly. In a
steady stream, slowly add the egg mixture to the hot cream mixture.
Continue to cook for 4 minutes, stirring occasionally. Remove from the heat
and cool completely. Strain the mixture. Add the mixture to the electric
ice cream maker. Process according to manufacturers directions.
Yield: 1 quart

Yields
1 servings