28 February, 2012
Hot Fudge Cake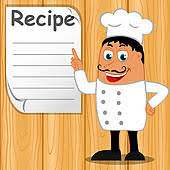 Posted in :
Fudges
on
by :
admin
Ingrients & Directions

1 c All-purpose four 1 ts Vanilla extract
3/4 c Sugar 1 c Packed brown sugar
6 tb Baking cocoa, divided 1 3/4 c Hot water
2 ts Baking powder Whipped cream
1/4 ts Salt .*OR*
1/2 c Milk .Ice cream (optional)
2 tb Vegetable oil
"Here's a wonderful way to top off a great meal...a rich, chocolatey
cake that's not overly sweet. Mom served it with a scoop of ice
cream or cream poured over. I'd always have room for a serving of Hot
Fudge Cake." -- Vera Reid, Laramie, Wyoming.
In a medium bowl, combine flour, sugar, 2 tablespoons cocoa, baking
powder and salt. Stir in the milk, oil and vanilla until smooth.
Spread in an ungreased 9-inch square baking pan. Combine brown sugar
and remaining cocoa; sprinkle over batter. Pour hot water over all;
do *not* stir. Bake at 350 degrees F. for 35-40 minutes. Serve warm.
Top with whipped cream or ice cream if desired.
From "Taste of Home" magazine, Collector's Edition.

Yields
1 servings