12 March, 2012
Fantasy (perfect) Fudge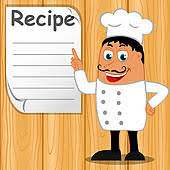 Posted in :
Fudges
on
by :
admin
Ingrients & Directions

3 c Sugar 7 oz Marshmallow Creme (1 jar of
3/4 c Margarine -Kraft brand)
2/3 c Evaporated Milk 1 ts Vanilla
12 oz Pkg. semi-sweet chocolate 1 c Chopped nuts
-chips
Stir together margarine, sugar and milk in heavy 3 qt. saucepan.
Bring to full boil stirring constantly. Boil 5 minutes over medium
heat, or until candy thermometer reaches 234 deg. F., with constant
stirring to prevent scorching. (Candy thermometer highly recommended)
Remove from heat. Gradually stir in chocolate chips until melted. Add
remaining ingredients, mix until well-blended.
Pour into greased 9x9 inch or 13x9 inch pan. Cool at room
temperature.
Cut into squares. Makes about 3 pounds of fudge.
From Kraft Marshmallow Creme jar.
Enjoy! - Jeff Duke

Yields
12 servings