30 April, 2012
Sour Cream Fudge Cake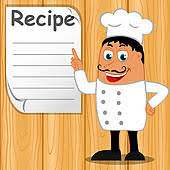 Posted in :
Fudges
on
by :
admin
Ingrients & Directions

1 pk Chocolate cake mix 1/2 c Water
1/2 pt Sour cream 1 c Confectioner's sugar
1/2 c Vegetable oil 1 tb Cocoa
1/3 c Sugar 2 tb Flour
4 Eggs 1 c Nuts -- chopped
Preheat oven to 350 degrees. Grease and flour a 10-inch tube pan.
Blend the cake mix, sour cream, oil, sugar, eggs and water in a large
mixer bowl. Beat at high speed 3 minutes.
Pour 2/3rds of the batter into the prepared pan.
Combine confectioner's sugar, cocoa, flour, and nuts and sprinkle over
batter. Spread remaining batter evenly over filling.
Bake 55 to 65 minutes or until a toothpick inserted in the center
comes out clean. Cool right side up in pan about 25 minutes, then
invert onto serving platter.
Cool completely, then sprinkle with confectioner's sugar or decorate
with frosting.

Yields
12 servings