21 August, 2013
Fudge Frosting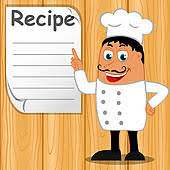 Posted in :
Fudges
on
by :
admin
Ingrients & Directions

4 oz Unsweetened baking
-chocolate; melted and
-cooled
6 oz Evaporated milk
1 c Sugar
Make this in blender only. Blend milk and sugar on high speed for 2
seconds. Add chocolate and mix at high speed for 1 1/2 minutes or until
blender sound changes. Let set room temperature for 30 minutes then cover
and set another hour. This helps the texture to become more spreadable.
NOTES : Makes 1 3/4 cups frosting, enough to frost a 9 inch layer cake

Yields
12 Servings