31 December, 2010
Hot Fudge Ice Cream Topping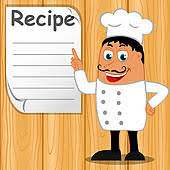 Posted in :
Fudges
on
by :
admin
Ingrients & Directions

2 Semisweet; (1oz) chocolate
-squares
3/4 c Sugar
1 c Evaporated milk
2 tb Butter or margarine
1 ts Vanilla
I saw these in December's Southern Living. Thought you guys might be
interested.
*Melt chocolate in a heavy saucepan over low heat. Stir in sugar until
smooth. Gradually add milk, stirring until smooth. Bring to a boil over med
heat, stirring constantly. Boil, stirring constantly, 6 min. Remove from
heat, and stir in butter and vanilla. Store in refrigerator up to 3 weeks.
Serve warm over ice cream.
Yield 1 1/2 cups
Prep time: 2 minutes
Cook time: 8 minutes
From Kay Murphy in Austin, Texas

Yields
1 Servings