31 January, 2011
Peanut Butter Fudge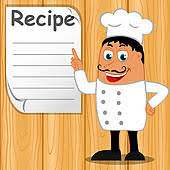 Posted in :
Fudges
on
by :
admin
Ingrients & Directions

3 tb Cocoa
1 c Milk
3 c White sugar
2 tb Molasses
1/2 Stick butter
Cook until it forms a soft ball when dropped in water. Then add 1/2 jar
peanut butter (about 1 cup) and 1/2 jar marshmallow fluff 7 oz. size (about
1 cup) and 1 teasp. vanilla. Beat until you think it is ready to pour. If
it doesn't get stiff set the pan of fudge in cold water and beat.

Yields
1 Servings