30 April, 2011
Yummy Fudge (haag)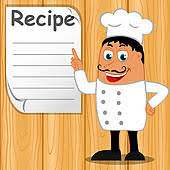 Posted in :
Fudges
on
by :
admin
Ingrients & Directions

1/2 Cube of butter 2 pk Chocolate bits
4 c Sugar 20 ea Marshmallows
2 ea Small cans milk (evaporated)
Melt butter and marshmallows in top of double boiler. Boil sugar and
milk briskly for 2 minutes. Remove from heat, add chocolate bits and
marshmallows mixture. Stir until chocolate bits are dissolved, add
some nuts, and pour into pan to set.
From the Kitchen of: Minnie Haag (Alvadore Christian Church Cookbook)
Shared by: Gary & Margie Hartford, Eugene, OR (1:152/19)

Yields
36 servings