31 May, 2011
Fudge Meltaways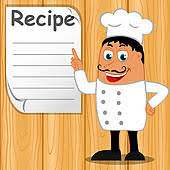 Posted in :
Fudges
on
by :
admin
Ingrients & Directions

-Dorothy Cross TMPJ72B 1 Egg; beaten
3/4 c Butter; divided 2 c Graham cracker crumbs
4 Squares unsweetened 1 c Coconut
-chocolate; divided 1/2 c Chopped nuts
1/4 c Sugar 1 tb Milk or cream
2 ts Vanilla; separated 2 c Confectioners' sugar
Melt 1/2 c butter and 1 square unsweetened chocolate in saucepan.
Blend granulated sugar, 1 t vanilla, egg, graham cracker crumbs,
coconut and nuts into chocolate mixture. Mix well and press into
ungreased baking pan 11-1/2 by 7-1/2 inches, or 9 by 9 inches.
Refrigerate until chilled. Mix 1/4 c butter, milk, confectioners'
sugar and 1 t vanilla. Spread over crumb mixture. Chill. Melt 3
squares chocolate and spread evenly over chilled layers. Chill. Cut
into squares before completely firm.
Reformatted for Meal

Yields
36 servings