31 July, 2011
Whiskey Fudge Cake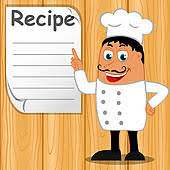 Posted in :
Fudges
on
by :
admin
Ingrients & Directions

1 1/4 c Pastry or cake flour
1 ts Baking soda
10 1/2 oz Bittersweet chocolate; cut
-into small
; chunks
12 tb Unsalted butter; at room
-temperature
; (6 ounces)
1 1/4 c Sugar
4 Eggs; separated
1/3 c Whiskey or brandy; warmed
-slightly
1 tb Vanilla extract
Powdered sugar
EQUIPMENT
Baking tray
Parchment paper
(8 x 2 1/2-inch) ring*
(8-inch) cardboard round
Aluminum foil
1 sm Bowl
Double boiler
Whisk
Electric mixer with paddle
1. Preheat the oven to 350 degrees. Line a baking tray with parchment paper
and set an 8 x 2 1/2-inch ring on it. Wrap an 8-inch cardboard round with
foil and set aside.
2. In a small bowl, sift together the flour and baking soda. Set aside.
3. In a double boiler or a metal bowl placed over simmering water, melt the
chocolate. Keep warm
4. Meanwhile, with the paddle of an electric mixer, cream the butter until
light. Gradually add 1 cup sugar and continue to cream until fluffy. (It is
very important that this mixture is light and fluffy.)
5. Beat in the egg yolks, one at a time, the whiskey or brandy, and the
vanilla. Stop the machine and scrape in the melted chocolate. Continue to
mix until well-combined. Remove the bowl from the machine and fold in half
the flour mixture. Fold in the remaining flour.
6. With a clean whisk and bowl, whip the egg whites until soft peaks form.
Gradually add the remaining 1/4 cup of the sugar and continue to whisk
until shiny and firm, but not stiff. Stir 1/4 of the whites into the batter
to lighten, then fold in the remaining whites.
7. Pour the batter into the prepared cake ring and bake for 1 hour. Invert
immediately onto the foil-covered cardboard round and run a sharp knife
around the sides of the cake, loosening the cake from the ring. Do not
remove the ring from the cake. Let cool completely on a rack. Then
carefully lift off the ring.
Presentation: Dust the cake with sifted powdered sugar and serve with Creme
Fraiche Ice Cream or whipped cream.
To prepare ahead: Through step 7.
*Rings can be purchased at Avery's in Los Angeles or at Bridge Kitchenware
in New York (Wolfgang Puck's book contains a list of re
Yields
1 servings