30 September, 2011
Creamy Mocha Fudge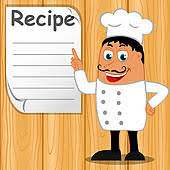 Posted in :
Fudges
on
by :
admin
Ingrients & Directions

1/2 c Cocoa
3 1/2 c Icing sugar
1/4 c Whipping cream
1/2 c Butter
2 tb Coffee; very strong
1/2 c Pecans; coarsely chopped
Stir together cocoa and icing sugar in large bowl till well blended.
There should be no lumps. Melt butter over medium heat. Add coffee and beat
with an electric beater till smooth. Fold in pecans. Turn into wax paper
lined loaf pan. Smooth top with knife dipped in warm water. Refrigerate
till set. When set, turn and cut into squares.
My own recipe, honorable mention 1989 Sherway Gardens Chocolympics
File ftp://ftp.idiscover.co.uk/pub/food/mealmaster/recipes/mmcorr.zip

Yields
1 Servings