30 November, 2011
Easy Creamy Fudge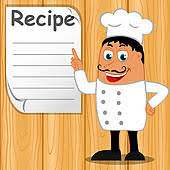 Posted in :
Fudges
on
by :
admin
Ingrients & Directions

2 c Miniature marshmallows
-(optional)
14 oz Can condensed milk
1 ds Salt
12 oz Semi-sweet chocolate chips
6 oz Milk chocolate chips or
-semi-sweet chocolate chips
1/2 c To 1 c nuts
1 1/2 ts Vanilla
In 2 qt. glass measure, combine marshmallows, milk,
and salt. Microcook on HIGH 3-4 minutes. Stir until
marshmallows melt and mixture is smooth. Add chips and
stir until melted. (If you don't use marshmallows,
melt chocolate chips in the condensed milk. Add salt.)
Stir in nuts and vanilla.
Line 8 or 9 inch square pan with wax paper. Spread
fudge evenly in pan. Chill 2 hours, until firm. Turn
on to cutting board, peel off paper and cut into
squares.
Serves 32
From

Yields
32 Servings