31 December, 2011
Fabulous Hot Fudge Sauce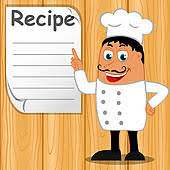 Posted in :
Fudges
on
by :
admin
Ingrients & Directions

3/4 c Brown sugar
1/2 c Cocoa
1 tb Cornstarch
1/2 c Boiling water
3 tb Boiling water
1 ts Vanilla
Place the first 3 ingredients into a 4 cup pyrex measuring cup ( or tall
sided microwave safe container). Whisk the dry ingredients together until
thoroughly mixed and no trace of lumps exists.
Add 1/2 cup + 3 tablespoons boiling water to the dry ingredients and whisk
until smooth.
Microwave on HIGH for 4 minutes or until quite thick , stirring midway.
Keep a careful watch on it. It should not overflow but it will boil up
quite a lot.
Remove from microwave and stir in vanilla. Serve.

Yields
12 Servings